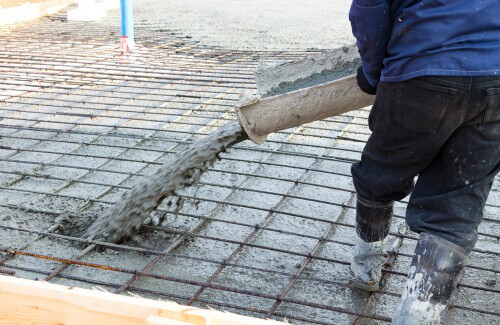 Cement Cardiff
Are you searching for 'Cement Cardiff'? If so, Green Circle Concrete can help. Cement is one of the main ingredients of concrete and provides us with an excellent foundation for creating ready mix concrete for hundreds of clients. Cement is a high quality and cost-effective building material that can be used for a variety of purposes. Concrete is a mix of aggregates such as stone, and paste that normally comprises of cement. All of these materials come together to make an excellent concrete mixture. At Green Circle Concrete, we can provide you with a range of different ready-mix concretes across the Cardiff area. Call us today on 02920 512 340 and one of our team will be able to provide you with additional information on our concrete and aggregates services.
Types of Concrete in Cardiff
Volumetric Concrete: It can often be difficult to order the right amount of concrete if you are not quite sure of your measurements or the amount you require, we can help solve this. With our volumetric mixer trucks, you never have to worry about ordering too much or too little and we will always mix the exact amount that you require at the desired location. The truck has a mixer on-board that can be used to mix on the job site, so that the exact amount of concrete that is required can be produced. This means there is no waste or concrete to dispose of, making it much more efficient, and also so you do not have to pay for concrete that you don't need! Please submit a quote through our concrete calculator for this as we will need to have a rough estimate for materials.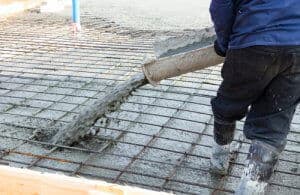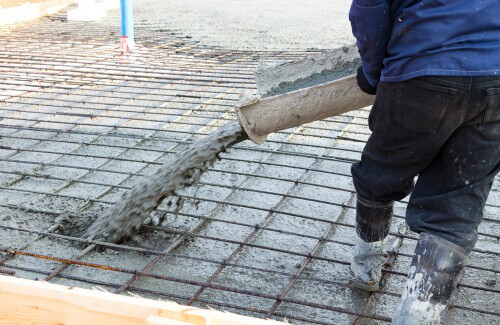 Commercial Concrete: We understand that commercial projects have much stricter guidelines for completion time, which is why we ensure organisation is up to scratch. Our volumetric trucks are quick to mix concrete with and we can prepare the correct amount that you require on site. For commercial projects, we will just need the specific amounts and timescale that you require the concrete in, so that the day that we come to deliver your concrete can run smoothly.
Domestic Concrete: Domestic projects are usually very specific as concrete is usually needed for house foundations or driveway purposes, meaning that detail is key. As stated before we use high quality volumetric concrete trucks which means we can provide you with the perfect amount of concrete, and make more if this is necessary on the day. You will never have to pay for concrete that you don't need as we will never make excess.
We have plenty of ready mix concrete, ready for collection daily (except Sundays.) Collections are available from 7:30am to 4:30pm Monday to Friday, and 7:30am to 11:30am on Saturdays. We understand the demand for local concrete collection services, which is why we give our customers plenty of time to pick up the concrete they need. For any collections, please give us a call 30 minutes before you go to pick up your concrete, so that we can have it ready for you to take away as soon as you arrive. Our collection depot is based in Bridgend, just 18 miles from the capital in Cardiff, so you'll never have to look further for the perfect ready mix concrete.
The Best Cement Services in Cardiff
At Green Circle Concrete, we aim to satisfy every customer with our services. We provide quick and efficient concrete solutions for a variety of different projects, to suit the needs of all customers, no matter what the requirement is. We purchase Ordinary Portland Cement in order to make the perfect concrete, as well as other materials which are tested to UCAS. We supply a range of different concrete types such as construction concrete, foam concrete, fibre reinforced concrete, waterproof concrete and many more.
For more information on our Cement Cardiff service please call today on 02920 512 340. We will be able to provide you with a quote for the materials you require.
Natalie is the content writer for Green Circle Concrete and updates our blog every month.