Volumetric Concrete – What Are the Benefits?
You may be wondering, what exactly is volumetric concrete? Volumetric concrete can be defined as concrete that is made to a specific amount through the use of a volumetric concrete mixer. The mixer is also known as a mobile concrete batching plant and contains all the relevant ingredients that are needed to make the concrete.
There are many reasons why volumetric concrete is by far the better solution, in comparison to traditional barrow mixers. Read on to find out why volumetric solutions are more efficient for you and your project.
They Only Make What You Need
 
One of the biggest worries when purchasing any large amount of something is that you'll end up with some leftover, which will then go to waste. With a volumetric mixer, we are able to mix specific amounts of concrete on site, as the ingredients are all stored in a separate compartment of the truck. This enables us to only make the concrete that is needed as we make it whilst the job is on.
 
You Can Save Money
 
Due to the efficiency that volumetric mixers provide, you'll be sure to save money on the concrete you purchase. At Green Circle Concrete, you only pay for what you need, so you'll never have to pay for concrete you didn't use or that went to waste as there won't be any.
This could save you a lot of money. Unlike many other companies, we only provide our customers with concrete that they need.
It Gives You Flexibility   
 
You won't have to worry about having too little or too much concrete, giving you the flexibility to use our volumetric concrete for both small and large jobs. If your estimations are slightly off then please do not worry, as we always have extra ingredients just in case this happens. This also applies if you over-estimate how much you need, as we'll only make what is required at your site.
From domestic tasks to large-scale commercial jobs, we can provide you with the perfect amount of concrete for your project.
More Can Be Stored
 
Volumetric mixers can store almost double of what traditional barrow mixers can. This is ideal for large commercial projects that require huge amounts of concrete. We can cater to any project size, so be rest assured that we'll have the right resources to fulfil your project.
Our volumetric mixers can store approximately 7.5m³ of concrete!
The Process of Volumetric Concrete
 
With Green Circle Concrete, the process for making concrete couldn't be simpler with our advanced mixers. Our experienced team will ensure our mixer creates the perfect amount of concrete to suit your requirements.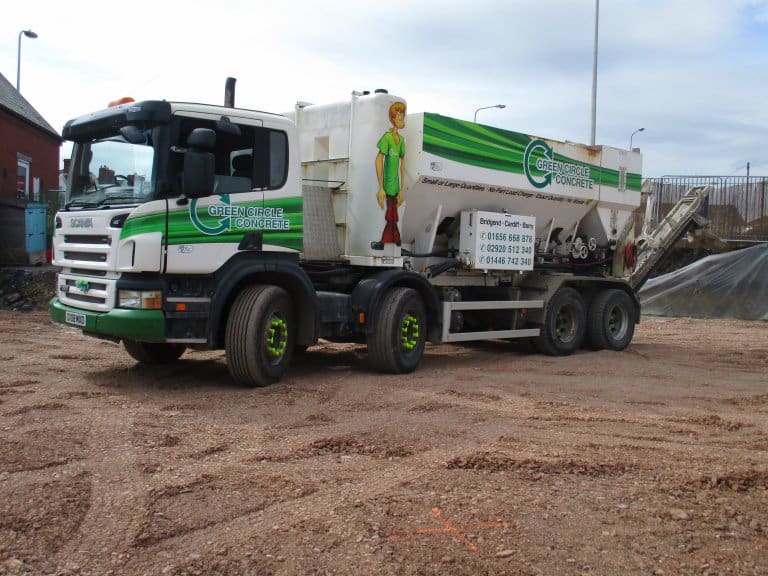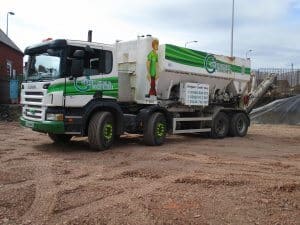 Control panel is used to set the perfect amount of concrete mix
Aggregate flow is fed onto the conveyor belt and through the gates
Cement is added through the sock
Water is added via a small hose pipe to create the wet consistency
Product flows into the mixing bowl and is mixed up through the mix auger
Concrete flows down the chute with the exact mix that is required
And just like that, your concrete will be made and utilised for your project.
If you require ready-mix concrete then consider Green Circle Concrete, based in South Wales. We use volumetric concrete mixers for every single job. Enquire today using our concrete calculator!
Natalie is the content writer for Green Circle Concrete and updates our blog every month.