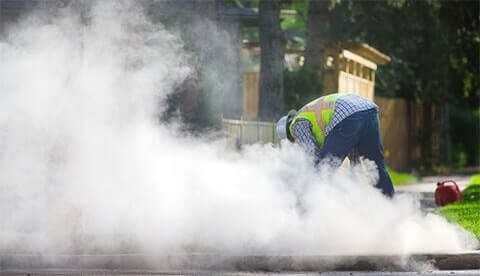 Your Concrete Questions Answered
 Your Concrete Questions Answered By Green Circle Ltd.
What is Concrete? How is it made? What are its uses? The south Wales concrete experts Green circle are here to break down all your questions with some simple answers. We are growing company covering the Bridgend, Barry and Cardiff areas. We are one of the only independent companies in the UK that have achieved the British Standard Accreditation- meaning you can rely on us to provide you with the very best service and top quality products. We provide our services to a variety of different entities such as local authorities, construction companies, builders and also the general public.
If you are looking for ready mix concrete, concrete blocks or have any questions regarding our concrete service in Cardiff or the surrounding areas then please do not hesitate to get in touch with a member of our team on 02920 512 340.
Are Concrete And Cement The Same?
Many people are under the impression that concrete and cement are the same thing. In actual fact, cement is one of the main ingredients used to form concrete. Cement is a powdery substance which helps bind materials together. Concrete is a mixture of paste and aggregates.
How Is Concrete Made?
Concrete is made up of three materials: water, aggregate and cement. When cement is mixed with water and aggregates it becomes a binding agent. Aggregate is grained material often made up of sand or gravel. When poured, this mix will harden into the solid material that is known as concrete.
How Is Aggregate Used In Construction?
Aggregate can be made up of a mixture of materials which are used in building and construction. It is used for mixing with cement, bitumen and other adhesives to form a concrete or mortar substance. Fine aggregate is often used when a smooth surface is desired such as a concrete slab. Coarse aggregate is used for larger projects.
How To Mix Concrete?
Spread a plastic sheet on the ground. Mix your materials on the sheet and place the stone and sand into a pile. Next, place the cement on top of the pile of sand and stone. Shovel the material to one side and create a new pile then repeat three times. Make a large and deep crater in the pile and add water. Fold the mix inwards with a chopping action to ensure the water spreads throughout. 
Is Concrete Dust Dust Bad For You?
Concrete dust contains high levels of crystalline silica. Inhaling this in the short term can irritate the nose and throat and cause breathing difficulties. Prolonged and repeated exposure can lead to a disabling and often fatal lung disease known as silicosis.
Is Concrete Sustainable?
Concrete is one of the most durable materials utilised in the modern world. It is used for long lasting structures as it does not rot, rust or burn. The lifespan of concrete buildings can be double or even triple that of other common building materials.
How To Tell If A House Is Made Of Concrete?
Your local authority should have a record of when the house was constructed and what materials were used. When a house is made of concrete it usually has a cavity wall. The shuttered concrete layer with a concrete house is narrower than with a brick house.
Is Concrete Waterproof?
Concrete contains a network of small pores and capillaries which can ultimately result in leaks and eventually cause deterioration of the structure and even mould formation- especially in warm environments ideal for fungus. By damp-proofing the concrete this can be avoided.
Does Mould Grow On Concrete?
If there is a layer of dust that accumulates on the concrete and enough moisture is present, mould can grow on concrete. Unless the concrete surface is kept immaculately clean, fungus will grow and spread. Controlling the moisture, rather than the dust, is often more effective.

How To Remove Mould From Concrete?
Make a solution of household bleach and water and then scrub and wipe the affected area/areas. You can also buy detergent which is specifically for killing the mould spores. In order for the mould to be completed cleared you must scrub aggressively and for a sustained long period of time. Allow the detergent or bleach solution to soak in for a while to ensure that all the mould is killed.
If you are looking for affordable, high-quality concrete look no further than Green Circle. We also provide stone, aggregates and topsoil. Whether you are looking to complete a job on a commercial level with a tight timescale or if you are simply looking to carry out a small domestic job in your home then we are the perfect company for you. Check out our concrete calculator where you can receive a quote. Alternatively, give our friendly and professional team a call on 02920 512 340.
Natalie is the content writer for Green Circle Concrete and updates our blog every month.