BSI Accredited Concrete With Green Circle Concrete
 
At Green Circle Concrete we strive to provide each and every customer with high-quality concrete. We have worked to achieve several BSI accreditations which demonstrates the expertly mixed concrete we create on a daily basis.
In order to achieve our BSI accreditations, we had to submit samples of our products so that tests could be carried out. These tests are used to identify whether we reach the quality standards that are set which makes sure we are producing quality concrete.
Read on to find out more about the benefits of our BSI accreditation and how it helps us to develop as a business and to develop the concrete we make!

On-Going Assessments
As part of our BSI accreditation, we have to undertake various assessments every year to make sure the quality is still in place. Typically, there will be testing once or twice a year whereby we will send several samples of our concrete products to a laboratory. These tests also confirm that we are still following the agreed manufacturing procedures that were set out when we first became BSI accredited.
Raising Standards  
As a company, we always want to be improving our standards across the board when it comes to the concrete we offer. In order to retain our BSI accreditations, we have to be consistent with our products and ensure our quality is always retained. Having continuous standards to keep to not only encourages us to improve, but it also helps us to innovate when it comes to our concrete mix and products.
Improved Quality
With raising standards comes improved quality. Our customers can feel reassured in knowing that we provide the best concrete products possible. Over the years we have perfected our processes and the way in which we make concrete, ensuring our quality never drops. We are always working towards retaining our BSI accreditations every single year.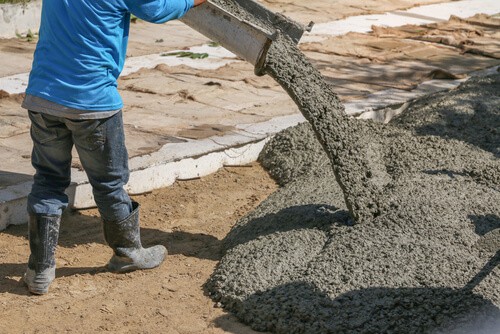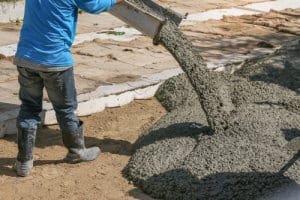 Our Service
As the leading ready mix concrete supplier in South Wales, we are constantly adapting our service to improve it.
We currently use volumetric concrete mixers in the majority of our jobs as this is the most economical and effective way of producing concrete for our customers. Our volumetric mixers simply produce the concrete that is needed on-site and ensures that there is no waste to both us and the customer. The concrete is made there and then whilst we undertake the job!
With our depot based in Bridgend, we serve the entirety of South Wales. We offer both collection and delivery services for your concrete, depending on where your site is. Deliveries are available 7 days a week if organised in advance – we are always on hand to provide you with the concrete you need for your project.
As one of the few independent companies in the UK to achieve BSI Accreditations for our concrete, we hope you will consider our services whenever you require ready mix concrete or similar. Please get in touch on 01656 668878 to speak to one of the team today!
Natalie is the content writer for Green Circle Concrete and updates our blog every month.