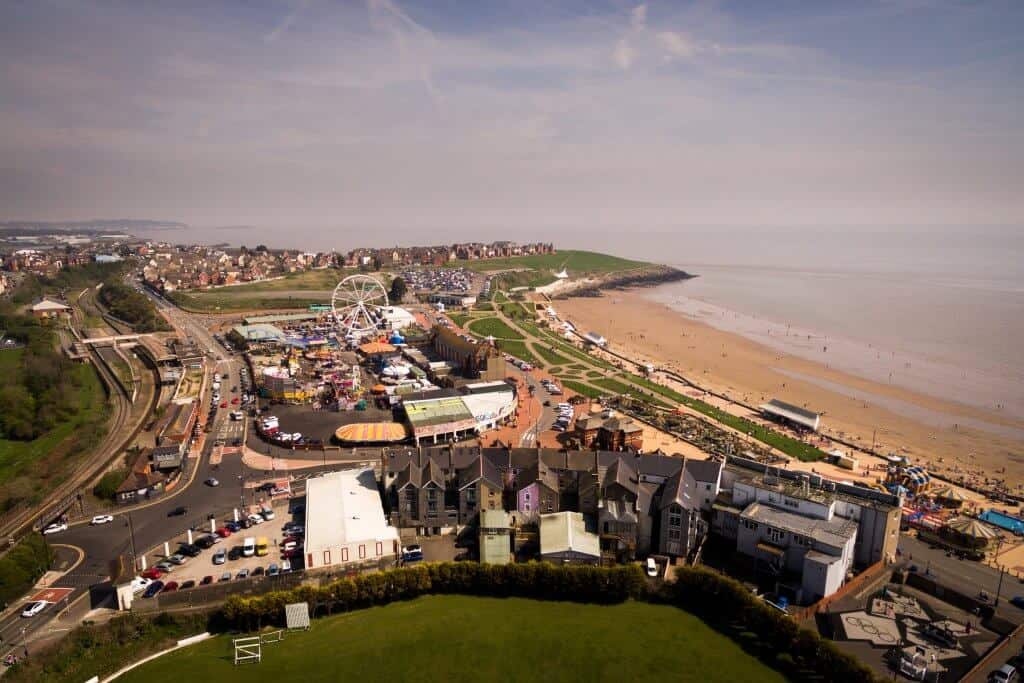 Cement Barry
Cement Barry
Green circle has supported hundreds of customers in the Barry and South Wales area for a number of different reasons. We provide top quality service to all our clients and complete our projects to the highest standard.
We train all our staff so they are fully competent when it comes to any jobs we are assigned. Our team are not only practically proficient when it comes to handling equipment and using the tools in the most efficient way but also in terms of knowledge. We make sure all our staff have more than just a baseline knowledge of concrete, aggregates and everything related. If you have a question we are confident that our team can give you an in-depth explanation as well as guidance and advice on the best choices for you.
Get in touch with us by phone to find out more about cement Barry or Concrete services or you can fill out a free quote form online.
What is Cement?
Are you searching for 'Cement Barry?' and wondering which company is the best option to go for in order to complete all projects to the highest standard. Cement is one of the main ingredients of concrete and is like the flour when making a cake- the glue that holds everything together. Cement helps to create a foundation for ready-mix concrete which we use for hundreds of clients. It is is a cost-effective building material that can be used for a number of purposes.
What is Concrete?
Concrete is a mix of aggregates such as stone and fluid cement. At Green Circle Concrete, we can provide you with a range of different ready-mix concretes across the Barry area. Call us today on 01446 742 340 and one of our team will be able to provide you with additional information on our concrete, aggregates and cement Barry services.
Concrete is hugely versatile within a range of different sectors whether it be for domestic or industrial projects. We accept nothing less than the best and go above and beyond to support all our customers. In this article, we will discuss why you should do your best to avoid low quality concrete, the types of concrete and why choosing us is the best option.
High-Quality Concrete
Concrete manufacturers have been known to purposely try and save money by cutting corners when it comes to the concrete process which has detrimental impacts on the environment and can certainly cause long-term damage to our atmosphere. 
Concrete is probably best known for its use as a hard wearing, strong and sturdy material. It is often for walkways and pavements, in buildings, bridges and dams. Because concrete is used for structural stability using a low-quality concrete can mean that it will not only last for a shorter time but it can also have a harmful impact on others. It is obvious that in any project, you will want to be using the best quality materials that you have access to. Low-quality products are never a good idea, even if it is tempting because of the lower cost. Low-quality concrete is likely to have been created using a weaker combination of aggregates which could put the structural integrity of the concrete at risk. Imagine knowing a bridge was built using low-quality concrete- I'm sure you would think twice about using it every day. 
Types of Concrete
Volumetric Concrete: It can often be difficult to order the right amount of concrete if you are not quite sure of your measurements or the amount you require, we can help solve this. With our volumetric mixer trucks, you never have to worry about ordering too much or not enough. Our team will mix the exact amount your require for you at the destination of your choice. The truck has a mixer onboard that can be used to mix on the job site, so that the exact amount of concrete that is required can be produced. This means there is no waste or concrete to dispose of, making it much more efficient, and also so you do not have to pay for concrete that you don't need! You can use our concrete calculator to get a free quote on our concrete.
Commercial Concrete: We understand that commercial projects have much stricter guidelines for completion time, which is why we ensure the organisation is up to scratch. Our volumetric trucks are quick to mix concrete with and we can prepare the correct amount that you require on site. For commercial projects, we will just need the specific amounts and timescale that you require the concrete in, so that the day that we come to deliver your concrete can go to plan and we can efficiently move forward with the project.
Domestic Concrete: Concrete is often used in the home and garden area. It is primarily used as a building material in the construction of walls. It is also used as a base for sheds and outhouses. They are great for creating a contemporary and modern feel whilst also being highly durable and practical. Concrete blocks are often used in the outdoors due to their waterproof properties and resistance to sudden weather changes. One of the most common uses of concrete is for driveways and paths. Concrete blocks can be used for walling around your driveway or to create an additional space in your driveway. You can also use concrete blocks for restoration projects such as repairing walling.
We have a stock of ready-mix concrete, ready for collection every day of the week except for Sundays. Collections are available from 7:30 am to 4:30 pm Monday to Friday, and 7:30 am to 11:30 am on Saturdays.
We try and make sure that everyone who wants and needs to get to use this service. That's why we give our customers a large time window so they can come and use the service. We ask all our customers to let us know that you would like to come and pick up some concrete about 30 minutes before you arrive so we can have it ready for you and you can arrive and leave in quick succession. Our collection depot is based in Bridgend, just 15 miles from Barry. You won't find a better quality concrete using high-quality cement Barry.
Choosing Green Circle Concrete
At Green Circle Concrete, we aim to satisfy every customer with our services. We provide quick and efficient concrete solutions for a variety of different projects, to suit the needs of all customers, no matter what their needs are. We supply a range of different concrete types such as construction concrete, foam concrete, fibre reinforced concrete, waterproof concrete and many more. Take a look on our website for all the products and services that we offer.
TV Appearance
We were recently approached by ITV to help out with a project for 'Love your Garden' presented by Alan Titchmarsh. In order for a project to be completed be donated some of our high-quality concrete so that a persons run down and outdated garden could be transformed into a  modern and stylish outdoor space. Our team worked hard to ensure the finishing project reached its full potential. You can watch the episode on ITV in August or on the ITV Hub when the show is uploaded to catch up TV.
Other Services
We don't just supply concrete, we also have products available for all aspects of your building products. We regularly supply local limestone and recycled aggregates used for construction, agricultural or domestic projects of any size.
For more information on our Cement Barry and concrete service please call today on 01446 742 340. We will be able to provide you with a quote for the materials you require or you can fill out the form online.
Natalie is the content writer for Green Circle Concrete and updates our blog every month.