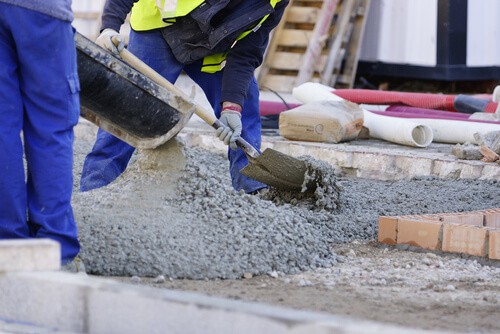 Concrete Cardiff
Concrete Cardiff – Why Choose Green Circle Concrete?
Concrete is hugely versatile within a range of different sectors whether it be for domestic or industrial projects. Here at Green Circle Concrete, we have the very best quality of concrete in Cardiff and the surrounding areas. We accept nothing less than the best and go above and beyond to support all our customers. In this article, we will discuss why you should do your best to avoid low quality concrete at all cost.
If you are looking for a concrete in Cardiff then please get in touch with a member of our team on 02920 512 340. They will be more than happy to support you with any questions you may have relating to concrete or any other service that we supply. Alternatively, fill out our quick quote form.
Why High-quality Concrete is Essential
When it comes to any kind of project, low-quality products are never a good idea. This is especially true in an environment where building materials are needed. Low-quality concrete is likely to have been created using a weaker combination of aggregates which could put the structural integrity of the concrete at risk. You can imagine the impact that this could have if the concrete was being used to bear heavy loads.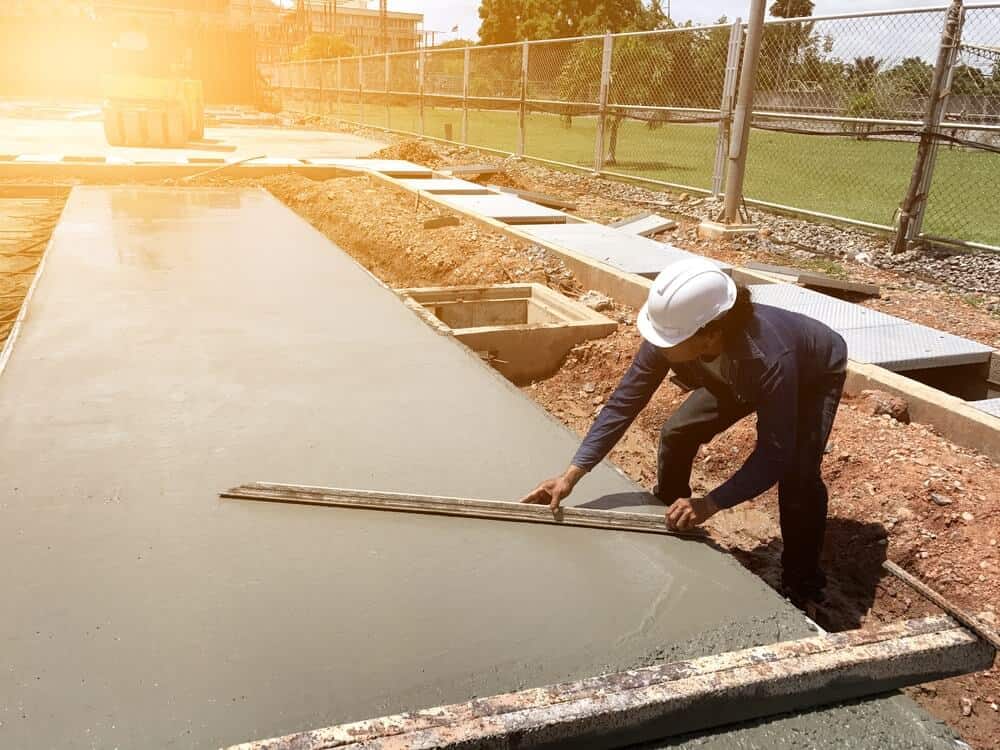 Concrete blocks are often used in military situations such as testing tanks. For this reason, it is highly important that they are able to withstand any impact. The purpose of a concrete block is to be a strong and durable material in a number of scenarios such as to block walls or control traffic.
There is evidence to suggest that unsustainable concrete could be highly damaging towards the atmosphere, especially when manufacturers are trying to cut corners in order to make the concrete cheaper so that they can make more profit. Here at Green Circle Concrete, we accept nothing less than the best, that's why when you choose us you can be sure that you are getting the highest quality concrete available. By opting to use low concrete blocks in domestic or industrial projects can have detrimental effects on the work but also can be dangerous to yourself and others around you. Choosing us not only gives you peace of mind knowing that you have the best materials around for your project, but also that you have received the highest level of customers service. 
Volumetric Concrete – Save Money & Time!
Ever wondered how much concrete is wasted in the world? When you choose to purchase concrete with Green Circle Concrete, you'll never come across any wasted concrete. Using our innovative and efficient volumetric concrete mixers, we can provide you with the perfect amount of concrete. A volumetric concrete mixer is a mixer on a truck that contains all the materials needed to create concrete. Our team will then mix the ingredients whilst they are on the job, ensuring that they only produce what is needed. This saves both us and the customer money, as no money is spent on concrete that is not used.
Volumetric concrete provides the customer with a flexible and cost-effective solution when it comes to purchasing concrete. The amount of concrete that is made can be specifically tailored to suit the amount that is needed on-site. There is a minimum delivery charge for 1 cubic metre but apart from that, the price of the concrete entirely depends on how much you choose to purchase. We only ever charge the customer for the concrete is used.
Suitable for all kinds of jobs, big or small, our volumetric concrete service is the perfect solution. If you are based in Cardiff and require some concrete, look no further than Green Circle Concrete. Whether you require concrete for a large commercial project or a small DIY project, we can provide you with the best concrete in the area.
Domestic Concrete
In the home, concrete can be used to support with building work, to secure sheds or for something more abstract such as a minimalist bench or plant holder. It is great for creating a contemporary and modern feel whilst also being highly durable and practical.
One of the most common uses of concrete is for driveways. Concrete blocks can be used for walling around your driveway or to create an additional area in your driveway. You can also use concrete for restoration projects such as repairing walling.
Concrete is pretty much waterproof as extremely resistant to all winds and weathers. Using this product outside is ideal for any project as it is unlikely anything will damage it.  Furthermore, it's also significantly cheaper than other expensive materials, saving you money. Our domestic concrete service will provide you with the perfect amount of concrete!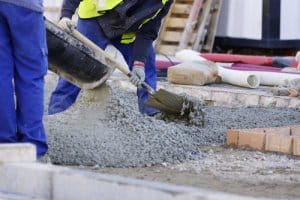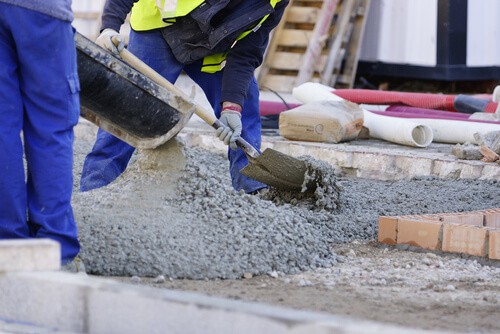 Industrial & Commercial Concrete
If you look around you will notice that there is concrete everywhere you look. It is in our streets, on our motorways and in our building complexes. As concrete is highly strong and secure it means that you can use concrete for so many different things. As it is a resistant material, you can also use it to house dangerous chemicals and other expensive resources so that trespassers are kept out of the unauthorised area.
Commercial concrete projects are very popular with builders and other construction companies, so it's important that customers have access to the right materials. Commercial projects often have a strict-timescale for when it needs to be completed, which is why we provide a quick and efficient service. No matter when you require your concrete, we can help to make to happen. Deliveries can be arranged to suit the needs and requirements of the customer.
Highway & Utilities Contracts for Concrete
If you are carrying out any construction or repairs for a motorway or utility contract, it's important that you have the best quality concrete available. It can often be a tricky task to find a company that has the right resources and enough staff to do the job.  At Green Circle Concrete, we have a dedicated team who can supply you with concrete 24 hours a day, 7 days a week. We have a wide range of experiences in working with motorway and utility contractors
We can supply any design mix, including foam concrete, so we'll always have what you need. If you are a motorway contractor in Cardiff and would like to work with us or require any concrete, please call 02920 512340.
Love Your Garden
We recently took part in a project for ITV's 'Love your Garden' where we donated some concrete so that they could use it to help transform a person garden from run-down outdoor space that needed some TLC to a modern and flourished area which the owner could take pride in. All of our team worked throughout a couple of days to make sure the project went smoothly and the best results were achieved. You can watch the episode on the ITV Hub.
Purchase Concrete For Your Project in Cardiff Today
Whichever project you need concrete for, we can provide. It's durability, strength and versatility makes it a popular product for domestic, construction and industrial projects. By choosing us you know that you are getting only the very best in quality. We have many years experience dealing with customers from a whole manner of backgrounds and know how important it is to deliver on quality and customer service. 
If you are looking for more information on how you can use high-quality concrete in Cardiff or if you are looking for concrete near me in Cardiff then contact Green Circle Concrete today on 02920 512 340 or fill out our free quick quote form. Get in touch today to find out more about our Concrete Cardiff service!
Natalie is the content writer for Green Circle Concrete and updates our blog every month.