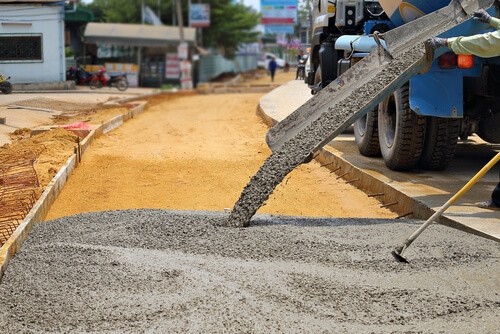 Concrete Suppliers Cardiff
Concrete Suppliers Cardiff
Are you looking for concrete suppliers in Cardiff? If so, perhaps consider Green Circle Concrete, based in South Wales. Ready-mix concrete is a popular building material and is used in practically all building projects, so there is always a big demand for this material.
If you are looking for concrete in Cardiff then look no further. We have the perfect solutions for both domestic and commercial clients, no matter how big or small. If you would like to place an order for ready-mix concrete, please give us a call on 02920 512 340. Alternatively, if you require any more information then still get in touch.
What Can Concrete Be Used For?
Concrete is used for many different purposes, both domestic and commercial. Concrete is an extremely durable and versatile building material, making it ideal to use for so many different projects. The most common uses for concrete include driveways, roads, foundations for houses and much more. You will find that concrete is involved in all walks of life, making it a very valuable material for all types of industries.
Concrete is ideal for any project due to the properties it has which includes durability, minimal waste, resource efficiency and it is also able to retain water, so can be used outside and for building purposes. For example, concrete can be used in buildings due to its ability to store energy. Concrete enables and encourages energy efficiency, making it a widely used material across the globe.
We also offer concrete supplies for highway and utilities contracts. It is vital that the concrete is of a high quality to let us take care of this for you – we'll provide the concrete!
Use Our Concrete Calculator
If you're looking to purchase some concrete, you'll want an idea as to how much it is going to cost. At Green Circle Concrete, we aim to make this as easy as possible for you.
We have a concrete calculator on our website which will enable you to get a quote for your concrete. The concrete calculator is simple to use and allows our customers to get an accurate quote for their materials.
Simply fill in the details of the concrete that you need with the widget, length and depth that is required. We will then receive these details from you once they have been submitted. Our estimators will work out a fair and competitive price for your concrete and then get back into contact with you.
If you find that your estimations for the amount of concrete needed are slightly off then do not worry. Using our volumetric mixers, we are able to make the concrete to your exact requirements at your location. If you don't need as much as you originally thought or you require more, we can accommodate your needs.
Why Buy from Green Circle Concrete?
When purchasing concrete with Green Circle, you'll always receive a high-quality service. Like any other product or material, quality is essential and will ensure that the end product lasts for many years to come. At Green Circle, we are BSI accredited and aim to only mix the best concrete possible for our customers.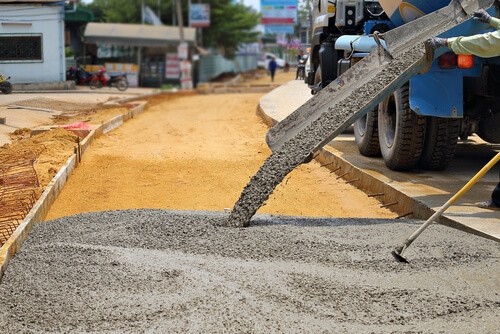 Whether you require concrete for domestic or commercial purposes, we can provide you with the right amount of ready-mix concrete. Using our volumetric trucks, we are able to provide customers with the perfect amount of concrete, without any waste. Unlike many other companies, we do not mix up the concrete until we are on site with the customer. This ensures that the right amount of concrete is made as it is prepared on site, so you'll never have too little or too much. This makes it much more cost efficient for both us and the customer, so it's a win-win for everyone.
We also offer delivery of concrete 7 days a week. No matter what your schedule is, we can accommodate your needs and ensure that your concrete is delivered at a convenient time for you. Weekend deliveries will require arrangement so if this is your preferred delivery timeframe then please speak with our team about this beforehand.
Collect Your Ready Mix Concrete
At Green Circle Concrete, we understand the need for a comprehensive concrete collection service. No matter what you're using the concrete for, we can provide you with an easy collection service. Whether you're taking on a huge commercial project or a small DIY job, we'll ensure that you have the right resources.
For collections, you just need to arrange this with us beforehand. Once your concrete collection has been arranged, we'll start the necessary preparations to ensure your materials are ready to go on the day. On the day of collection, you simply need to give us a call 30 minutes before you plan to collect. Our team will ensure your concrete is ready for you to pick up at the organised time.
Collections are available Monday to Saturday, so if you need a reliable concrete collection service, order you concrete from Green Circle.
If you require a delivery service, we also offer this to clients – delivery is a popular method. For those that are on a tight schedule and require a specialist team to deliver the goods, we are here to help. Our experienced team of concrete experts are able to come out to your site and make the concrete right there. If you underestimated or overestimated the amount of concrete you needed for the project then do not fret. Our volumetric concrete mixers allow us to make the concrete right there at your site.
Order Your Concrete Today!
Using our concrete calculator, you can send us all the details we need to provide you with a quote. All you need to do is fill in the concrete calculator form with your contact details and concrete measurements. Our estimators will then be able to provide you with a price for your concrete materials.
If you are unsure as to whether our delivery vehicles will fit onto your site then please check out our information page which has our vehicle dimensions listed.
Ordering ready-mix concrete in Cardiff is extremely simple with Green Circle. If you have any further questions about our concrete or any of the services we offer, please give us a call on 02920 512340. We have a highly experienced team who are available to answer your queries.
Natalie is the content writer for Green Circle Concrete and updates our blog every month.