Planning Ahead for Construction – How Green Circle Concrete Can Help Your Site
When working on a construction site, there are many different elements that need to be considered. From the materials to the clearing of waste, you need to make sure that everything is accounted for and organised.
Although our main services incorporate concrete, we can also help across various other areas on your construction site. We are able to offer a fully comprehensive service that supports you throughout the construction. At Green Circle Concrete we can take on both small and large projects so please do not hesitate to get in contact with us about your construction project!
Read on to find out more about the areas that we can assist you in during your building or construction projects.
Excavation
Before working on any site, everything needs to be cleared away so that the relevant digging and structuring can take place. Using our grab wagons, we can remove any of the waste from your site. This includes hard core concrete, bricks, stone and soil. However, we cannot remove timber, plastics or clay-based soil.
Alternatively, the customer can load our trucks on site themselves. We offer solutions that allow our customers to decide exactly how they want to conduct the work. Once excavation is complete then the site is ready to be used for whatever the intended purpose was.
Filling
We are able to supply you with a wide variety of aggregates, both from the quarry and recycled aggregates. Aggregates can be used for various purposes such as walls and filling in groundworks. You can also use our aggregates for agricultural uses.
We source our aggregates from the best quarry in Bridgend, which is our own. From drainage stone to pipe bedding and gabion stone, the list is endless. Our local quarry allows us to provide customers with the best quarry stone in South Wales and we can deliver them straight to your site, ready to be used as soon as you need them.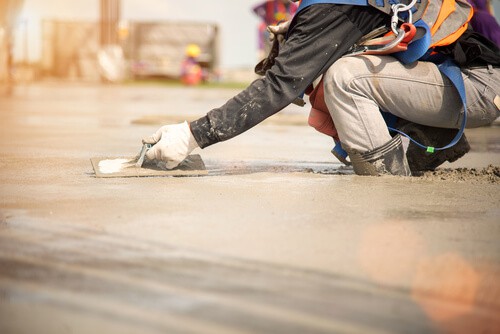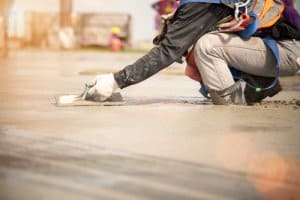 Concrete
As our main product and service, we can definitely provide you with the right concrete for your site. Most construction sites require some form of concrete in order to fill the ground. It is also used for house builds when foundations need to be filled and set for the structure of the house.
We have the perfect ready-mix concrete for your site. Using our volumetric mixers, we can create the exact amount of concrete that you require for your construction and building works. The concrete is mixed on-site, ensuring that none goes to waste and you don't have to pay extra.
Soil
You'll also be happy to know that we can provide you with topsoil. Whether you need sub soil, top soil or tree soil, we have it all. Top soil is used by all kinds of people for both domestic and commercial purposes. It is most commonly bought by house builders, landscapers and house owners who wish to use it for their garden.
All grades of quality soil are available – just let us know what you require and we will do the rest.
The Green Circle Service
 
At Green Circle Concrete we are always here to help our customers. If you are interested in any of the services we mentioned in this article, please do not hesitate to get in touch. You can either call the office on 01656 668878 or simply send us a message through our contact page on the website.
When you need a reliable company, you can trust us to do a great job. We have many years of experience in providing customers with concrete, top soil and taking control of many other elements of a construction site. Speak to one of the team today to find out more!
Natalie is the content writer for Green Circle Concrete and updates our blog every month.