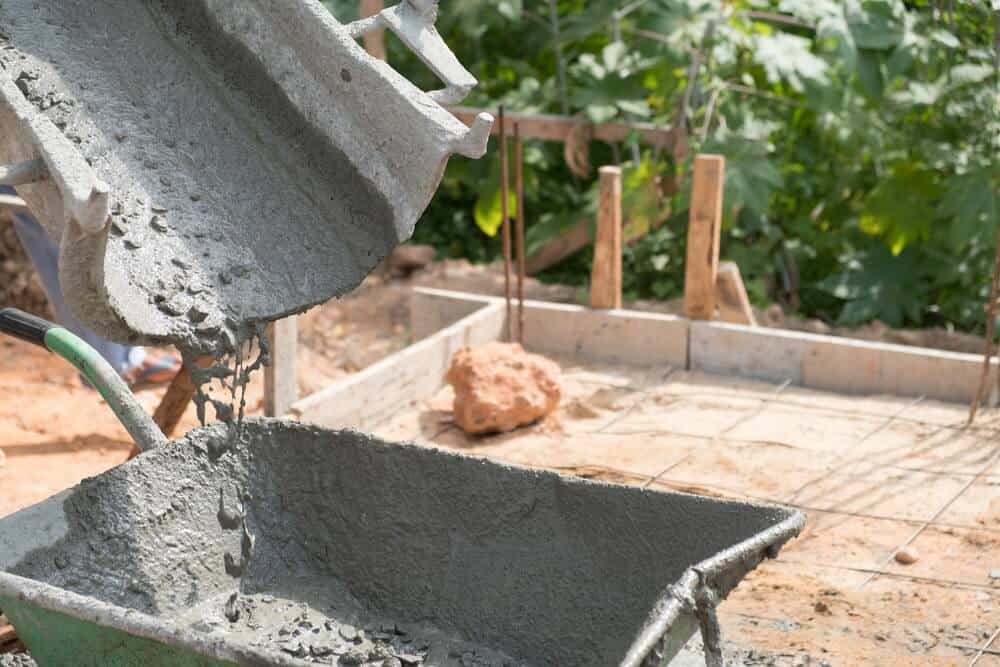 Ready Mix Concrete Bridgend
Ready Mix Concrete Bridgend
Ready mix concrete is used in almost any building project. Its makeup allows for the creation of a strong and durable material that can withstand all weathers and testing encounters. Ready Mix concrete is used for a varying amount of projects across both the domestic and commercial sector. The first thing that you will want to be sure of when planning to purchase ready-mix concrete is that the quality is of a high standard. To put it simply, quality means longevity and durability and nobody can argue that they do not want those attributes in their project.
If you looking for ready mix concrete Bridgend then you needn't look any further than Green Circle Concrete Ltd. Working with us on your project means you get all the benefits of our experienced and professional team Contact us today on 01656 668 878. Alternatively, go to our website for more information or fill out our concrete calculator to get a quote almost instantly. Our team will be able to support you with any calculations if you need.
The Importance of High-Quality Concrete
As with any item or service you are looking to buy or use, quality is up there on the list of the most important things you look for. Other than quality people look for best value they can get for their money- no one likes to feel as though they've wasted their hard earned money. Concretes purpose is to be strong and to be able to be relied on for projects that involve things such as buildings and barriers. For this reason, it is imperative that ready mix concrete is of high quality. Using low quality aggregates can cause the ready mix concrete to be weaker meaning it will not be able to safely bear heavy loads and could also start to deteriorate in a much quicker timeframe. 
What is Ready Mixed Concrete used for?
As mentioned at the start of this article, if you step out your door you will pretty much be sure to find some concrete. Concrete is used for buildings, roads and motorways and bridges. Concrete is also often used in the home for things such as laying a foundation for a shed or for driveways. 
In the commercial sector there are likely to be timescales, budgets and project deadlines. With our volumetric trucks, you are guaranteed to save valuable time and money.  It is quick to mix, so we prepare the volume you need back at our site. You also only have to pay for the amount dispensed- leaving no wasted materials to dispose of, again saving you time and effort.
Ready Mix Concrete Services
Domestic concrete– Domestic building projects often need a specific amount of concrete. We are able to help with working out how much concrete this may be or you can use our concrete calculator. Our ready mix concrete and on-site mixing service will give you the quantity control you need to ensure that you only get the amount you need. We are always able to make more is necessary.
Commercial concrete– As mentioned above commercial projects will need more planning and consideration in terms of how much concrete is needed, how much it is going to cost, when the project needs to be completed by and how far it needs to travel to reach its destination.
Volumetric concrete– Ordering a suitable amount of concrete for your project can be a difficult and frustrating experience as well as costly one. If you have never had experience with working out these sorts of volumes before it is easy to make miscalculations, throwing out your whole project. With Green Circle's Volumetric Mixer trucks, you don't have to worry about ordering too much or too little, as we will mix the exact quantity you need at your location!
Ready Mix Concrete collection– We offer a service where you can call into our local depot based in Bridgend and collect your Ready Mix Concrete. Simply give us a call and let us know how much you roughly need and then pay us a visit to collect your concrete.
Get your Ready Mix Concrete Delivered.
We offer a delivery service throughout the week so it can fit in around your busy schedule. Many projects need to be continuously developed in order to be completed within the decided time frame. Our delivery service runs on weekends, evenings and also during unsociable hours so that you are able to have the ready mix concrete at your doorstep or project location when you need it. You can give us a call to arrange when you would like your concrete delivered on this number 01656 668 878.
We feel strongly about only supplying the very best materials, meaning you can rest assured that you are choosing the most qualified and dedicated team to support you with your project. Our ready mix concrete Bridgend has so many uses- whatever your requirements, choose Green Circle Ltd. Get in contact with our expert team today if you would like to find out further information about our concrete services. Why not fill out our concrete calculator to get a quote for your ready mix concrete Bridgend project.
.
Natalie is the content writer for Green Circle Concrete and updates our blog every month.