The Benefits of Using Concrete For Domestic & Commercial Projects
Concrete is one of the most versatile materials in the world for both domestic and commercial projects. It is used widely due to its strength and durability and because of it's long lifespan. It can be used for domestic projects such as walkways and driveways all the way through to commercial projects, such as motorways. Today we will be talking you through all of the benefits of concrete and why it is the perfect choice for both commercial and domestic projects. 
We are one of the leading providers of ready mix concrete in Cardiff as well as ready mixed concrete in Cardiff. Enquire with the team at Green Circle Concrete using an online contact form on our website or call now.
It's Environmentally Friendly
You may not know this, but concrete is actually extremely environmentally friendly. All of our concrete is produced locally to keep our carbon footprint down. Concrete is also 100% recyclable as it can be ground into small pieces and mixed into other materials and used again, this reduces the amount of waste helping the environment.
It's Cost-Effective
Concrete is extremely easy to maintain and lasts for years without any added work needed. Due to the strength of the material insurance is usually low in comparison to other materials. The low cost of insurance and durability makes concrete an extremely popular option in the industry. 
It's Strong & Durable
Concrete is known for its strength and can be adapted for a huge variety of projects. It is resistant to fire, erosion, rusting, rotting, is weather resistant and requires minimal maintenance. Concrete is a popular choice due to its lifespan compared to other materials. Did you know that concrete actually gets stronger year by year due to its ability to form bonds with other materials? 
It's not Reflective
This may sound obvious but concrete does not reflect light, unlike other materials this feature makes the material perfect for motorways, airport runways and other projects. The natural grey colour of concrete has the perfect blend of light absorption and light reflection.
It's Versatile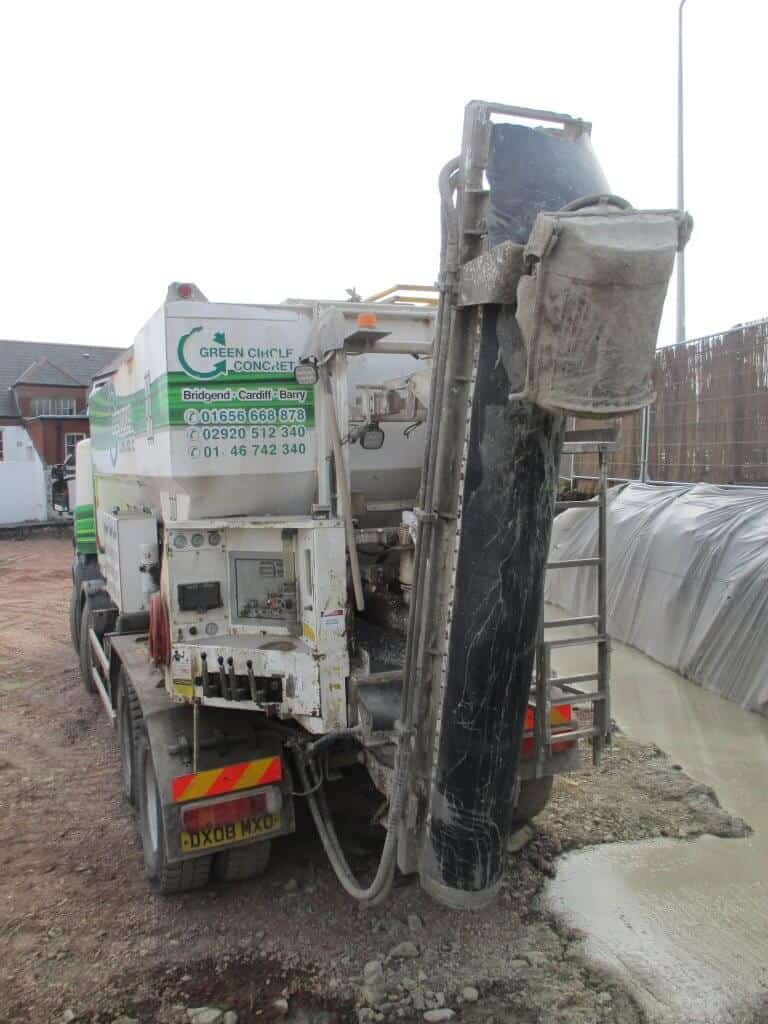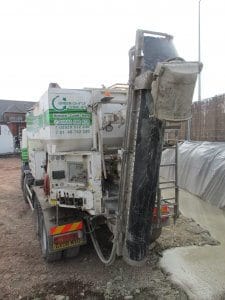 Whatever you need it for, concrete is always a good option. Concrete over time has proven its value to all projects and has a huge array of uses including for roads, buildings, paths and so much more. Concrete can be mixed to different strengths and can also arrive at your project site in a number of ways too. Concrete can also be manipulated into a huge range of shapes, sizes and designs. 
It's Safe
As we have mentioned before concrete is durable, versatile and can be used for a huge range of projects, but possibly more important than anything else it's safe. Concrete is safe because it is fireproof, doesn't rot and will not disintegrate over time. Concrete doesn't give off any harmful emissions, keeping whoever is inside the building safe. 
Builders have been using concrete for decades which means that there is a much less likely chance of a health and safety issue due to lack of material understanding. Concrete has been used numerous times and techniques have been refined to make building work extremely safe and reliable. 
Concrete is also noise proof which gives occupants of the building peace, tranquillity and quiet, giving a sense of privacy in comparison to other materials, making it perfect for office buildings. It is also durable against harsh weather conditions which is perfect for the United Kingdom.
It's Perfect For All Projects
From commercial to domestic projects, you can see that as it is used all around us. Few building materials compare to it because of its strength, versatility, durability and low impact on the environment. Concrete can be made before arrival at your project or can be made on sight, allowing for much less waste, this is called ready mix concrete. To enjoy the benefits of concrete it is important to choose the right type of concrete, ask a professional today which type of concrete is perfect for your project.